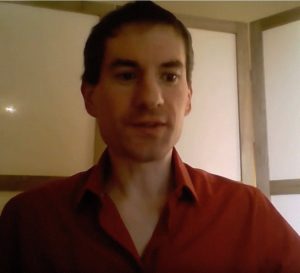 Appointed Master Joseph Yu's FSRC Lecturer in French, Michael Lacroix is listed among the few Feng Shui Masters in Europe of truly authentic and classical Feng Shui & Bazi.
Michael Lacroix is one of the rare Feng Shui Masters in France practicing the only form of Feng Shui conforming to the original teachings (玄空風水).
Qualified by the Feng Shui Research Center (Higher Diploma, Lecturer), his customers range from individuals to the largest companies. He is particularly in demand by people wishing to beneficiate from classical Feng Shui audits in France or even off-site Feng Shui audits in other countries, be it their private home or businesses, not knowing who to consult. He even coaches other professional Feng Shui consultants who want to upgrade and improve their own skills.
A brilliant and positive young man with an atypical life course, he has followed the teachings of Master Joseph Yu (Toronto, Canada), who is considered to be one of the five top Feng Shui Masters in the world.
« I sought Michael's Feng Shui expertise when my husband and I moved into a new apartment in Paris.
I had several goals in mind including improvements in career, marriage and more personal, creative endeavors.
Michael was extremely knowledgeable and generous. He provided a detailed, lengthy report that was easy to implement. His guidance was clear and concise, but he always available if I had questions or wanted more information.
We applied his Feng Shui cures and within a few months I made significant leaps in my career and found myself surrounded by helpful people. At the end of the year, I received a very large and unexpected bonus at work. My husband and I also have been flourishing in our creative pursuits and after 10 year of marriage, we are more in love with each other than ever.
I am very grateful to Michael- I simply can't thank him enough for his services and I look forward to working with him again when we move!
THANK YOU!
Kara Jewell, International Business Manager, Paris (France) »
Michael has always felt the need to teach the difference between authentic Feng Shui, which issues from the old Chinese lineages, and the more simple atypical form, which is notably to be found in new age books. It is a work of great determination, particularly in France, which is still behind their Anglo-Saxon counterparts.
« I produced this Feng Shui website to introduce a basis of high quality Feng Shui in France« , he says. « A site you can turn to when you need reliable information. We need a central point to catch up on the U.S and the U.K, where many businessmen and chief executives already greatly benefit from the effects of classical Feng Shui. The Chinese from Hong Kong and other large cities in China obviously do not use the simplified versions of the discipline, which are a Western invention of the « 80's ». They have always made use of genuine classical Feng Shui, complex and refined, which can really change your life !« 
Highly qualified from the Sorbonne (Paris University), he taught French literature at La Rochelle University, as well as at high school levels. It was with great determination and committment that he followed up in-depth studies in Chinese traditional Feng Shui (玄空風水).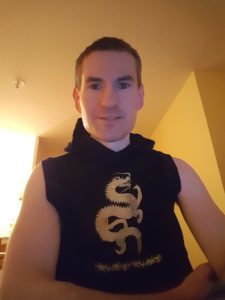 Michael has always been close to the Chinese world, with a profound love of its culture, history and ancient knowledge. Fond of martial arts, he started his internal Kungfu Wushu studies studies in his late teens (Taiji Quan, Yang School, Master Tung Kai Ying style), which he completed by learning Qi Gong and Taoist internal arts. 
Then he continued his studies in Chinese Metaphysics having been initiated in Confucian Yi Jing by the respected French sinologist Cyrille Javary. The following year he discovered  classical Feng Shui  and its benefits thanks to an advanced member of the 'Feng Shui Research Center', founded by Master Joseph Yu with whom he has remained as a long-term student in order to always deepen  his understanding in Chinese Metaphysics. 
Today, as a young Feng Shui Master and an official Master Joseph Yu's FSRC Lecturer, Michael continues his international consultancy practice with large businesses as well as private individuals.   
A Service of Excellence Tailored to the Client
Every place is unique, every expert opinion is also unique ! 
The quote will be made depending on the type of place to be evaluated and the nature of the case in hand.  It is by definition personalized and based solely on the type of service requested.  
We note that our clients appreciate  the  flexibility of this arrangement.  Once we have established the level of your investment, I will forward you a free quote for you to sign, accompanied by a 30% deposit and  basic information (year of construction of the building to be examined, full details of the date of birth of the people benefitting from the analysis, and all the material I need if it is an off-site audit). Once that is done the analysis can get underway. 
Audits for Private Individuals
First, I analyse the environment: surrounding buildings, landscape, roads and lanes, movement and quality of the energy (Qi).
I measure the position to the exact degree by using Luo Pan or Google Earth satellite system.
Then I study the interior of the building: the nature and movement of the energy, materials used, shapes, colours, positioning of rooms, furniture and people. This takes sometimes a few hours according to the dimensions of the house. Interaction with the inhabitant is important. For me this involves an exchange of data; thoughts, questions, moving around the room or needed photos and detailed explanations if it is off-site… until I have personally and deeply understood it.
On returning to my office, I study this data (for a long while) before writing up your report. Then I will supply you with a complete and reliable report, notably consisting of my analysis completed by the list of remedies to be used for this house or company.
Of course, we will stay in touch by email for any question you could have in the future.
This report also includes the analysis of temporal influences of the on-going Chinese year and the following one.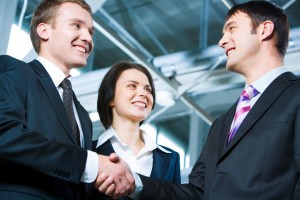 Business Feng Shui Audits
 The same service as the private home expertise, but in more depth on a business focus, which includes:
Chief Executives of Companies (small and large businesses)

Offices

Shops

Hotels and restaurants

All sites exclusively used by professionnals
This expertise mostly founded on problems of prosperity or internal relations (work atmosphere, employee productivity…) or external (negotiations, legal affairs…) relating to the business.
Building Selection or Project
Purchase of a property 
Purchase of a property according to its position in the environment, albeit urban or rural, the complete expert advice (as mentioned above) for an individual owner or business Feng Shui if it is for a company.
This is the perfect formula if you are hesitating between several properties which you have not been able to decide on. Therefore it allows you to be taken « in-charge », thanks to using classical Feng Shui from the start. This service, like the following one, is equally very useful for property investment.
Building Project
Purchase of the ground in keeping with the position of the future building, in comparison with the environment, urban or rural. The conception of plans in partnership with your architect, the integrality of expert advice as mentioned above for individuals, or companies if it is a business project. This is the top formula, letting you to benefit from classical Feng Shui to the furthest possible limit. 
To Obtain an Audit As Soon As Possible
 I only take on very few cases each month, to guarantee the highest quality work possible for my customers. Contrary to certain practices, I devote myself entirely to one single client at a time, offering them the best attention for their situation. I work side by side with them, to completely encompass the energetic nature of the problems encoutered.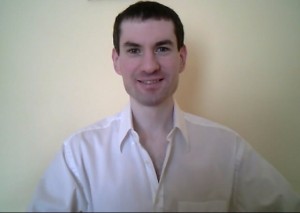 For this reason, make contact with me as soon as you can, to secure a booking for the earliest possible appointment by email me.
For all requests, to book an appointment or simply for information regarding Feng Shui in France or everywhere else, you can reach me by email, explaining your request:
I will reply as soon as possible!
You can also read a lot of wonderful customer testimonials in French here.